Not far from Belize, hidden under a thick canopy of tropical forest, lay ruins of Caracol - one of the largest Mayan cities in Central America. Only the central part of the city remains exposed and assessable for scientists and tourists.
For decades archaeologists tried to map remains of Caracol, which could reveal unknown facts about mysterious Mayan culture.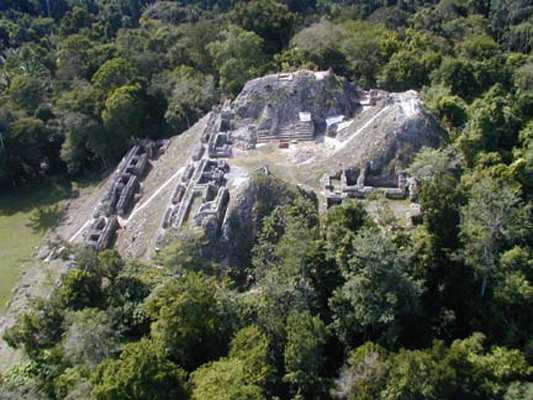 Caana Pyramid - one of the exposed areas of Caracol
Surveying in the jungle was extremely difficult. Therefore a different approach to map the Caracol region more extensively was tried by scientists in 2009. Ruins of the ancient city were surveyed using airborne laser imagery technology (lidar). Laser signal was able to penetrate a thick barrier of tropical vegetation and reveal the advanced architecture of Caracol and surrounding grounds with roads and multiple agricultural terraces.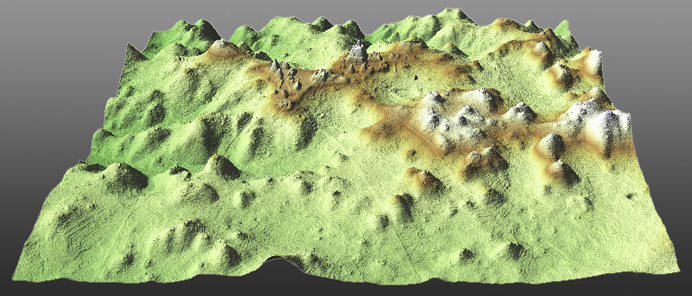 Lidar Survey Imagery of Caracol
We were privileged to be commissioned By University of Central Florida to fabricate a scale model of Caracol ruins using direct output of the lidar survey. Our goal was not to restore the original look of the city but to create a scaled down physical representation of this great discovery.
We translated an actual 3D imagery data into CNC friendly format and carved a 1m x 1m topographical model, which was than finished, textured and painted in order to make more visible the most important features.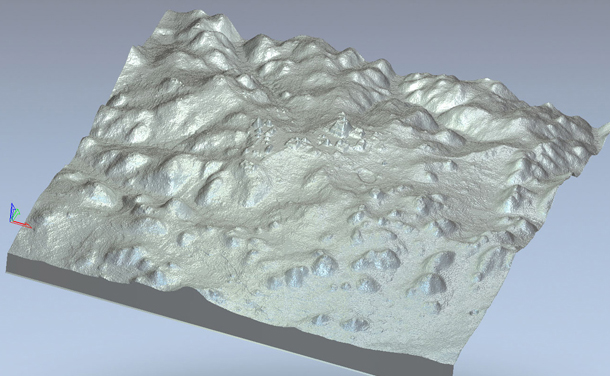 A preview of the Lidar Survey Imagery translated into CNC friendly format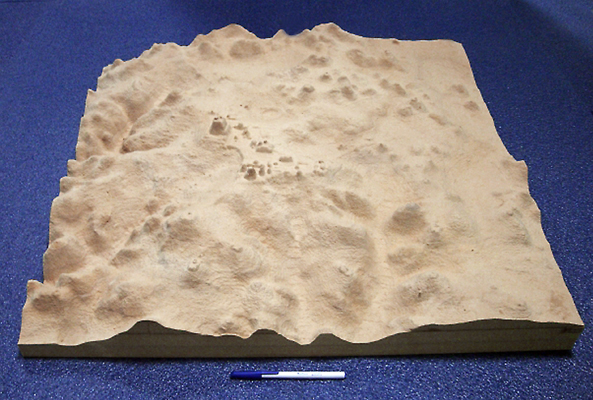 CNC carved model before finish and painting
The model was presented to international archaeological society. Its accuracy was recognized and highly appreciated. The model currently is a part of the permanent exhibit in the historical museum in Belize.
Completed Model
To enlarge - left click on the thumb. To close - left click again or Esc. Use ARROW buttons to navigate.